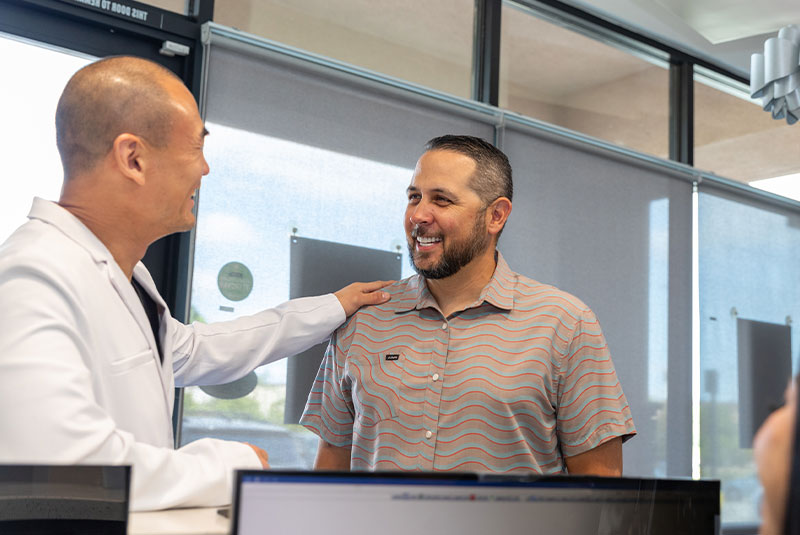 A Reliable and Caring Dental Team
At Avion Dental, we pride ourselves on being a reputable dental clinic catering to adults with a broad range of general, cosmetic, and reconstructive dental services. Our team, led by experienced cosmetic dentist Dr. Robert Kim, delivers top-notch dental care to patients. Emphasizing the significance of preventive dental care, we equip patients with educational resources to safeguard their oral health. We offer comprehensive treatments from general dentistry to full mouth reconstruction.
The Avion Dental team takes pride in offering comprehensive dental health services while striving to minimize any discomfort or anxiety that may arise during dental appointments. If you seek a dependable and compassionate dental team, you can easily book a consultation online or call our team today to see how we can restore your smile!